Cannabis is well-known plant with healing powers. It is generally known that people use it to relieve pain, for pleasure or simply to pass time. But, did you know the real health benefits of juicing raw cannabis?
However, juicing raw cannabis and smoking marijuana are two different things. When juicing raw cannabis, you will get raw and fresh liquid, without the psychoactive properties of THC (cannabis ingredient), that occurs if processed or smoked. The process of heating the plant activates this psychoactive properties of THC.
But, before I tell you how to prepare cannabis juice and what are the benefits of juicing raw cannabis, YOU MUST WATCH this video.
Benefits of Juicing Raw Cannabis
Cannabis have migraines, seizures, MS, IBS, Tourette's syndrome, Alzheimer's etc …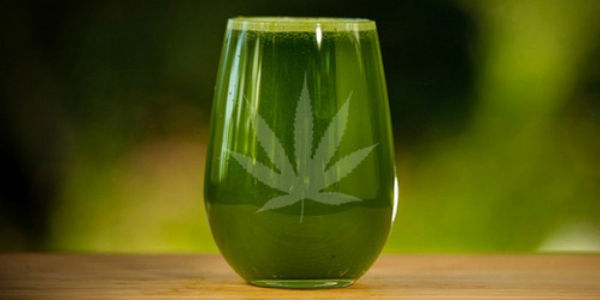 Raw Cannabis Juice Recipe
Preparation of cannabis juice isn't extensive work.
Required ingredients:
Juicer
Leaves and buds of fresh, raw cannabis
Pure water, coconut water or coconut milk.
The ratio of leaves and buds of cannabis should be 3: 1. First of all, soak the cannabis in water, dry it after 10 minutes, and then you can start juicing. Mix the cannabis juice with coconut water, coconut milk or pure water for better taste.
1 oz of cannabis juice is enough daily intake for more serious cases.